THE WORLD'S MOST ADVANCED COMPRESSION TECHNOLOGY
Step your game up with these women's Elite MCS Compression Tights. The Elite MCS line is the next generation in 2XU's Performance Compression technology. MCS, or Muscle Containment Stamping, is a new and revolutionary fabric support system that traces over key muscle, tendon and fascia groups for focused compression on these areas. This focused compression reduces muscle oscillation and helps prevent damage, letting you workout harder and come out stronger. Graduated compression isn't just beneficial during a workout, either; wearing compression garments before and after you train helps increase blood flow for improved recovery and reduces muscle stiffness.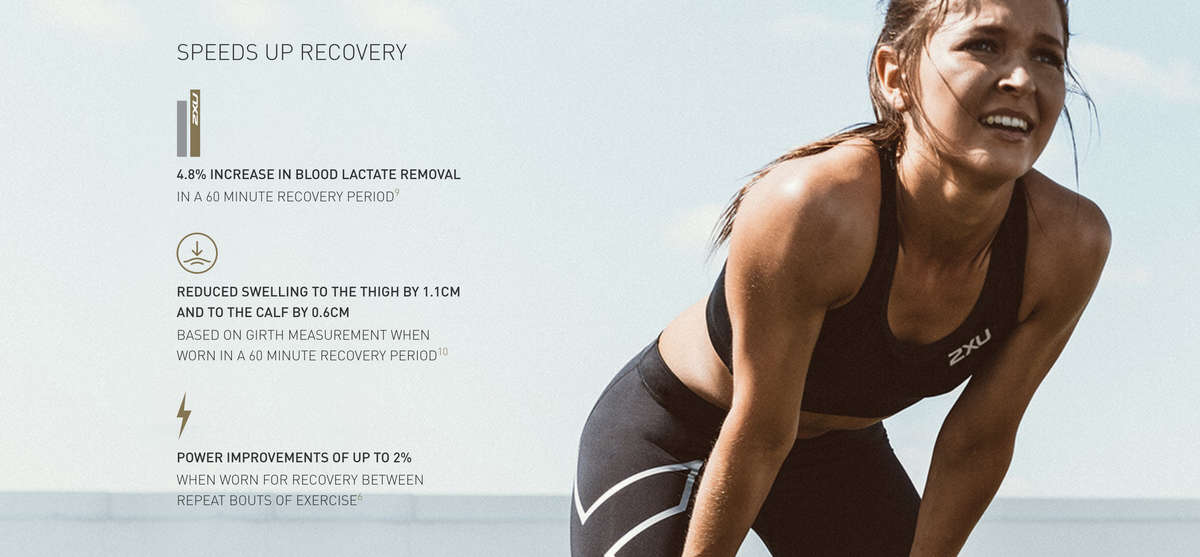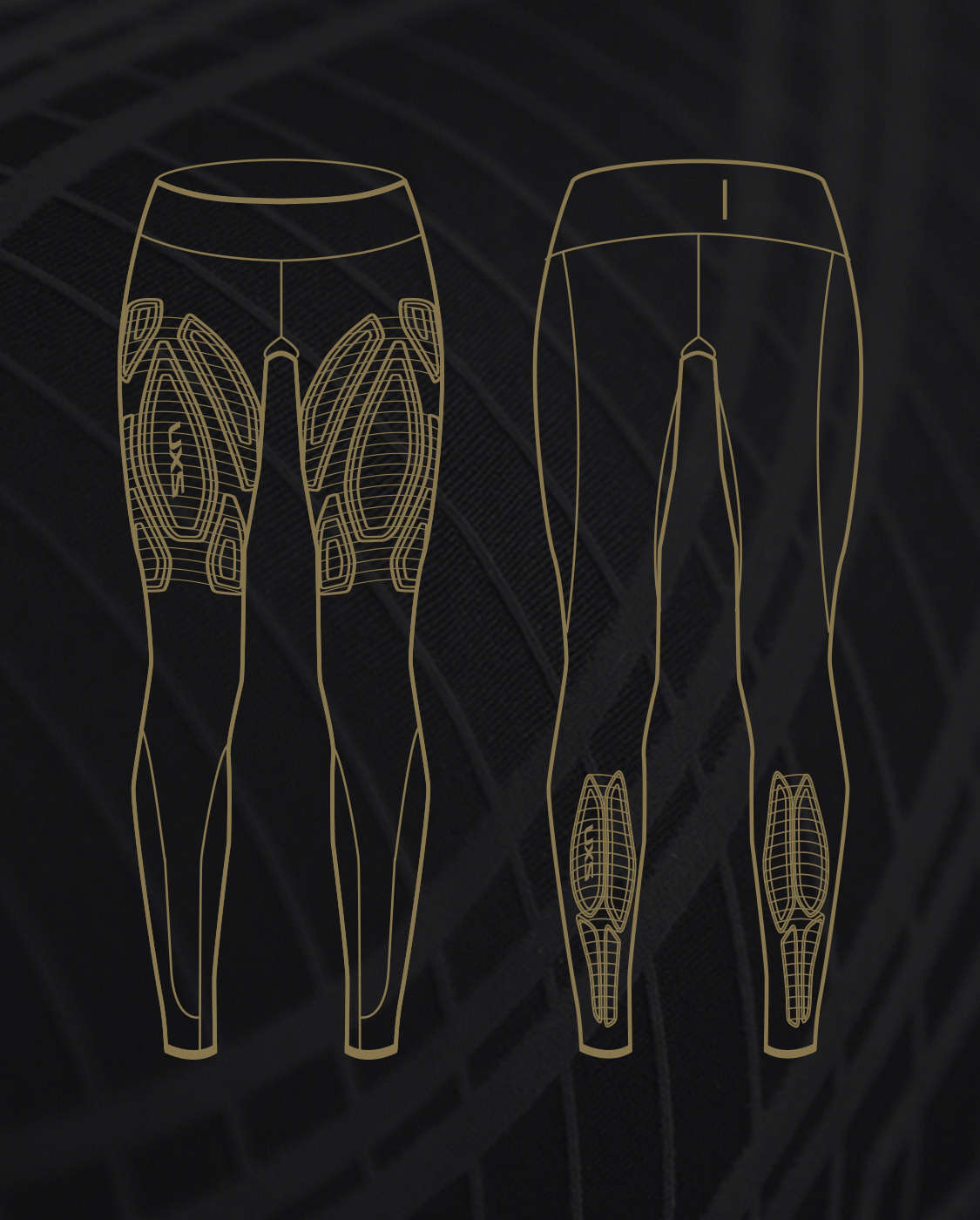 MCS mapping targeted to glutes, hamstring, quads and calf muscles
Glute mapping - targets and activates glutes and aids postural awareness for pelvic and lower back stability
Hamstring mapping - reduces muscles strain and injury from lifts and squats
Quad mapping - reduces impact from running, jumping and squatting
Calf mapping - reduces strain and injury from the acceleration and deceleration phases of running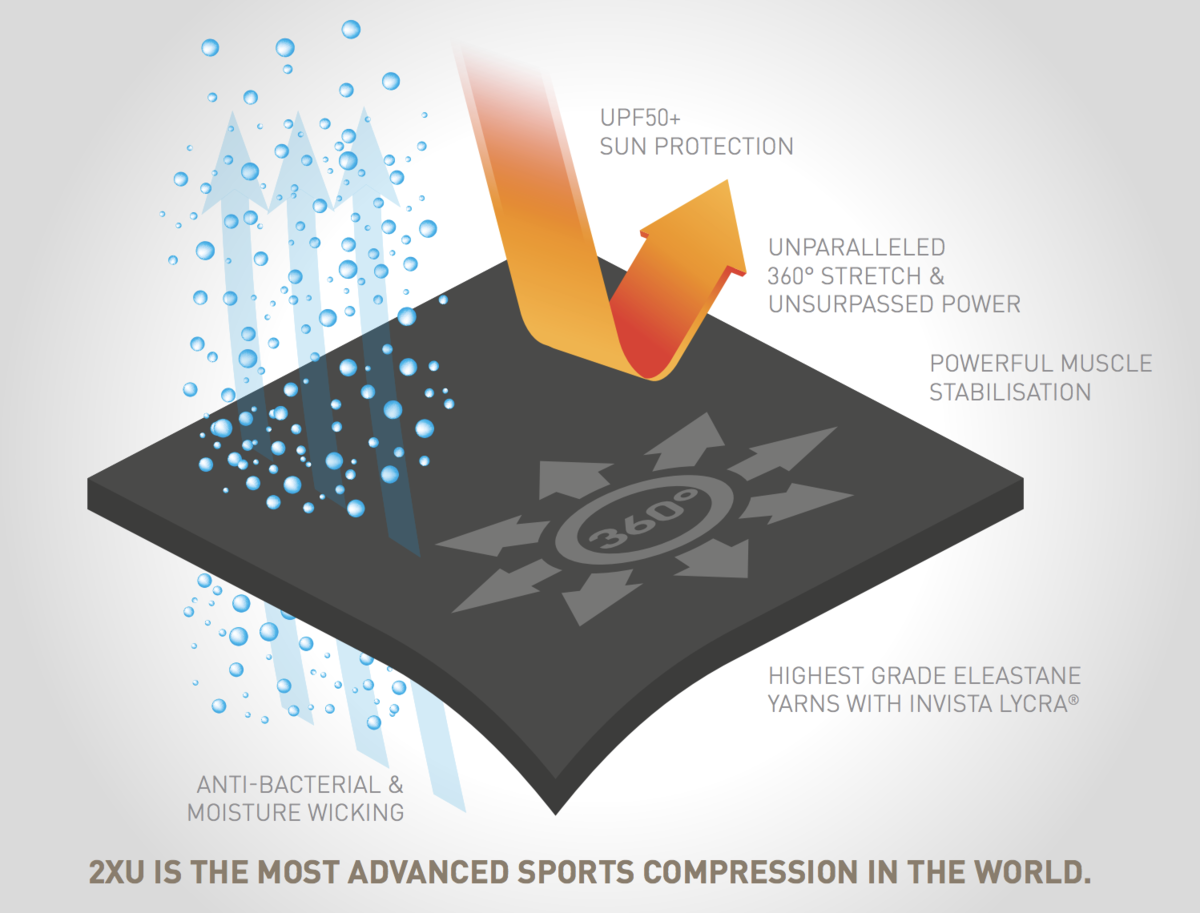 As a premium global sportswear brand, 2XU's point of difference is a unique fabric combination that is light, flexible, powerful and durable; delivering physiological benefits far beyond the competition. Further fabric benefits include:
Superior grade circular knit structure to deliver multi-directional stretch, greater flexibility, power and durability
Highest grade elastane yarns with invistra lycra® for durability
Anti-bacterial and anti-odour properties to reduce stink
Moisture-wicking fabric to keep the wearer dry
Flatlock seams to reduced chafing
UPF50+ for maximum sun protection
For specific sizing, please refer to our Size Guide below, taking into consideration that if you're near the borderline for sizes or you wish to wear your compression garment primarily for recovery purposes, be sure to choose the smaller size where possible.

Your 2XU Compression garment should fit the body snugly and firmly without uncomfortably 'cutting in' to the body. If this is the case, you should review your size choice.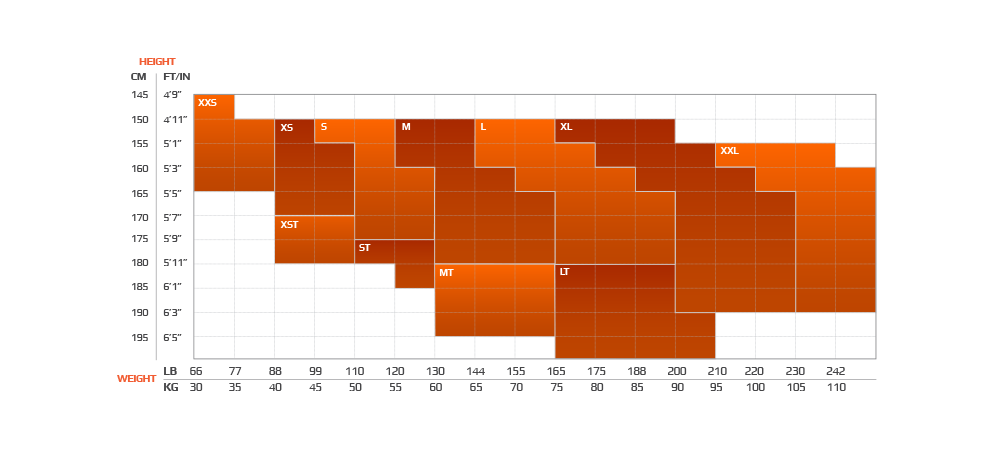 **Study References
6 The effects of 2XU compression tights on cycling repeat-sprint ability.
9 & 10 The effects of lower-body compression garments on recovery between exercise bouts in highly-trained cyclists.


Cross training involves a range of dynamic movement that are physically demanding. The 2XU Cross Training Compression Tights have been designed to support key muscles under impact from high intensity interval training. Providing anatomical mapping for targeted support to muscles to reduce soreness and improve recovery.