The leather 3 finger grips provide protection to vulnerable areas with a soft hand feel while still providing some bare skin on the bar for a mental connection.

The grips fit onto the middle, ring and little finger with a protective covering around the wrist, which is vulnerable in the use of the false grip The design leaves the hook grip open for barbell work and allows for seamless transitions between exercise elements. The leather is carefully chosen to have proper texture and thickness to ensure comfort, protection, and performance from the first use. Its one-piece construction ensures maximum durability during high intensity gymnastics skills. The grips will stretch about a half inch during its lifecycle and should last up to 6 months, dependent on intensity and volume of training.
Maximum grip
Thicker with cushier feel (avg. thickness 2.2mm; thickness varies due to being a natural material)
Leather will stretch about a 1⁄2 inch over time
What are Victory Grips?
Victory Grips is the result of an ongoing collaboration with athletes of all levels. To understand the capability of the grips is to understand the details of the patented design. (Patent # US9643073):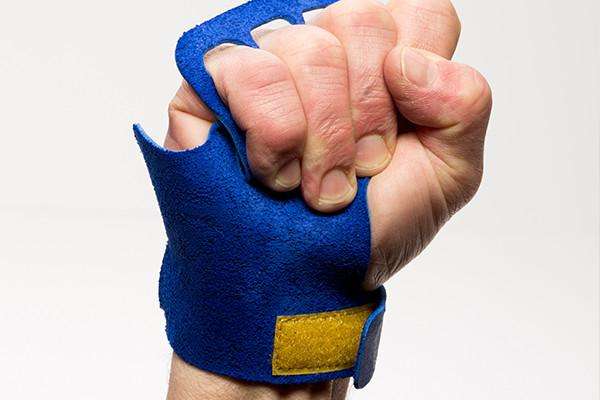 The curvilinear shape on the palm allows for natural articulation.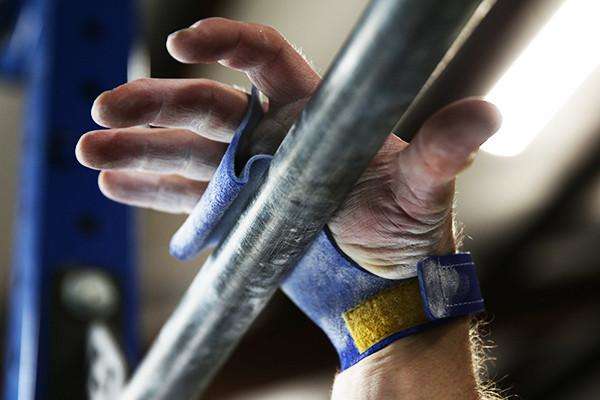 Length is provided to form the dowel affect to lock in your grip and create maximum torque.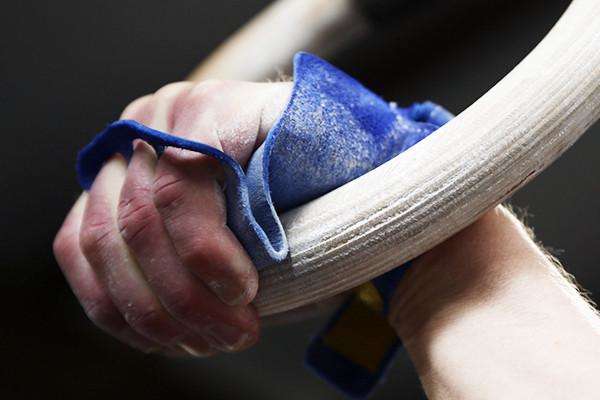 Protection and traction on the side wrist in the false grip.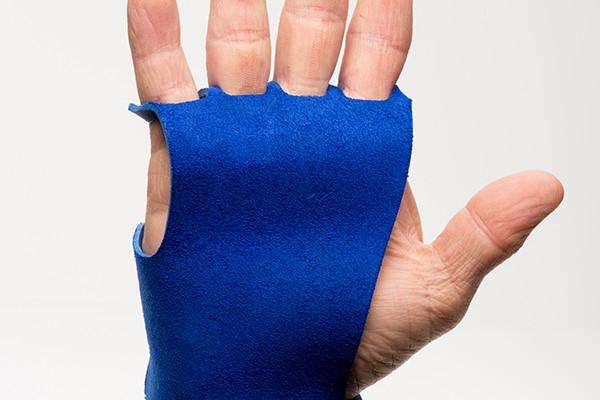 Coverage for the specific areas of vulnerability.
VICTORY GRIPS ARE 100% MADE IN THE U.S.A.