Take control of your nutrition and achieve step-change fitness, health and wellbeing gains. Your personal nutrition report tells you everything you need to level-up. Unlocks personalised NGX products + FREE nutritionist consultation.
A one-time test that reveals deep insights into your nutrition needs.
Your personal nutrition report is written by leading nutritionists and provides insights and recommendations for optimising you diet.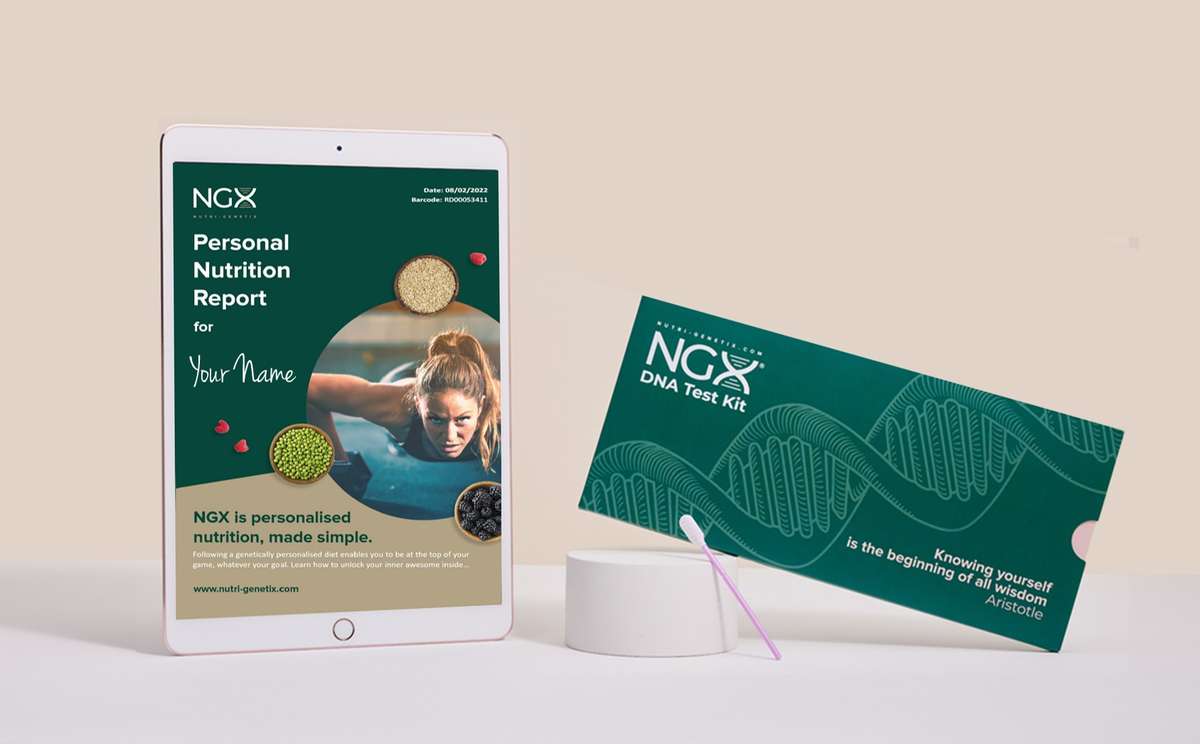 What is in my personalised report?
Your Personal Nutrition Report will arrive 14 working days after our lab has received your sample. It includes your DNA results, personal nutrition recommendations and information about your personalised BodyFuel. Inside you'll learn about your:



• Optimal diet type
• Carbohydrate and fat sensitivity
• Gluten and lactose tolerance
• Vitamin A, B D, E and selenium needs
• And much, much more!


Download Sample Report